Περιγραφή
Thermal transfer overprinter is a unique ribbon cassette reel structure, compatible with packaging equipment DC24V power supply, no external power supply box, more compact structure, more integrated, suitable for all kinds of flat flexible packaging film, PE, PVE Aluminum foil, etc., can be installed in packaging, conveyor line, and other equipment on the intermittent thermal transfer-coding.
Product Information
Print Head : 53mm
Printing Area: 75(L) X 53(W)mm
Print Speed: 160 times/min
Material: 304 stainless steel
Certification: CE, OIML, SGS
Availability: OEM/ODM
Delivery Time: 7-30days
Start Port: zhongshan port
Supply Ability: 5000 sets/year
Product Features
It is possible to create and edit label files such as text and calendar by editing software
The characters such as the date of coding can be replaced according to the needs of the user.
It can carry out coding of one-dimensional code,two-dimensional code ,image and table
Support the installation of various main Chinese and English vector fonts to meet the needs of personalized customization.
Support USB input file, support network cable to connect other devices to get printed content.
Flexible and reliable I/O input/output control.
Support USB input and output label files and update motherboard software.
Product Characteristic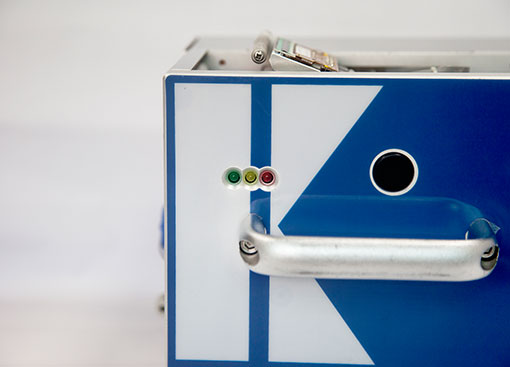 1.The touch screen user interface can be integrated with packaging machine interface,make structure is more simple;
2.Compatible with packaging equipment DC24V power supply,no external power supply box,which make structure more compact and strong integrity;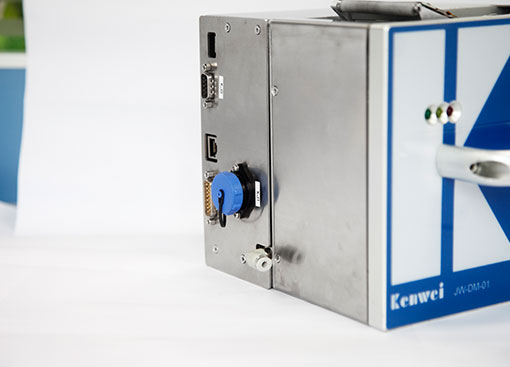 3.The unique ribbon box reel structure makes it easier to change the ribbon;
4.The perfect presentation of 300DPI,the coding effect is clear and firmed.;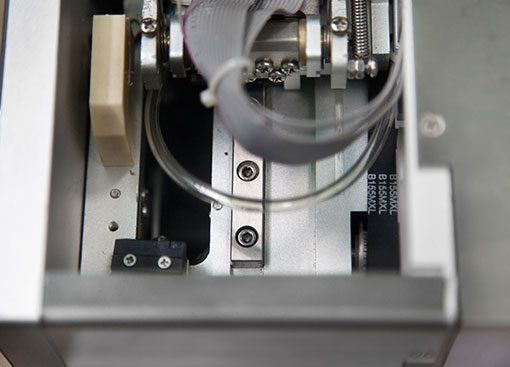 5.Easy -to-remove button-type-open cover structure design make it quick installation and easy operation;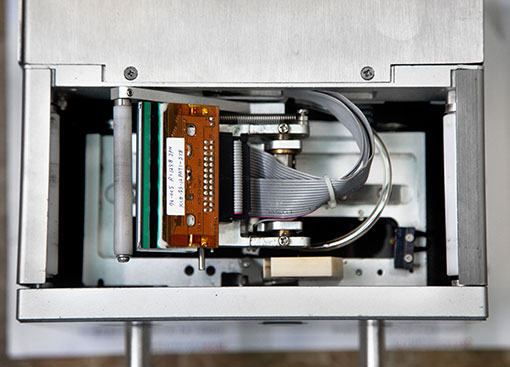 6.High-quality ribbon print head is stable and fast,good printing effect and strong compatibility.
7.Automatically detect the ribbon remaining device,automatically adjust the film angle,save the ribbon, and enhance the ribbon usage rate;
Technical Specification
| | |
| --- | --- |
| Model | JW-DM5375 |
| Identify Code | DM5375-1-1 |
| Print Head | 53mm |
| Print Area | 75(L)X53(W)mm |
| Print Speed | 160times/min |
| Maximum Ribbon Length | 600m |
| Power Requirement | 220V/240W/ 50/60Hz |
| Packing Dimension(mm) | 650(L)X350(W)X350(H) |
| Gross Weight | 22kg |
Applications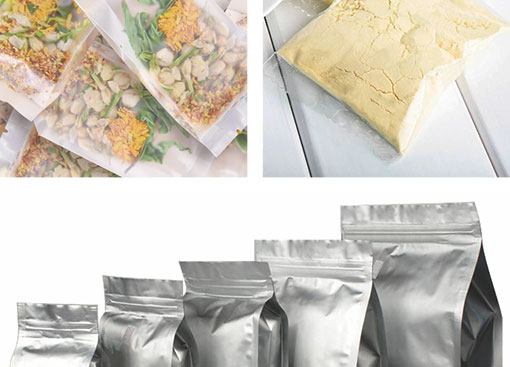 It is suitable for a variety of smooth flexible packaging film, PE, PVE, aluminum foil,
labels and smooth paper can be installed on the packaging, conveyor lines and other equipment.
The following products are not applicable: bottles, cans, indicating rough paper and other uneven objects.