Περιγραφή
The combined check weigher and metal detector machine is integrated with the metal detector and the weight detector. At the same time, the product is tested for weight and missing metal in the last step of the inner packaging, which greatly improves the safety and reliability of the production. Used for post-packaging weight and metal inspection in food, pharmaceutical, chemical, textile, toy and other fields.
Product Information
Material: 304 stainless steel
Certification: CE, OIML, SGS
Availability: OEM/ODM
Delivery Time: 7-30 days
Start Port: zhongshan port
Supply Ability: 500 sets/year
Product Features
32 kinds of languages to choose, 7″standard industrial touch screen displays weight and metal detecting,easy to operate, new industry standard;
Three levels speed to choose in the touch screen, suits for different packaging line with different packaging speed;
Independent automatical rejecting device of weight and metal;
Detachable belt design,easy to clean and maintain.
Mechanical Character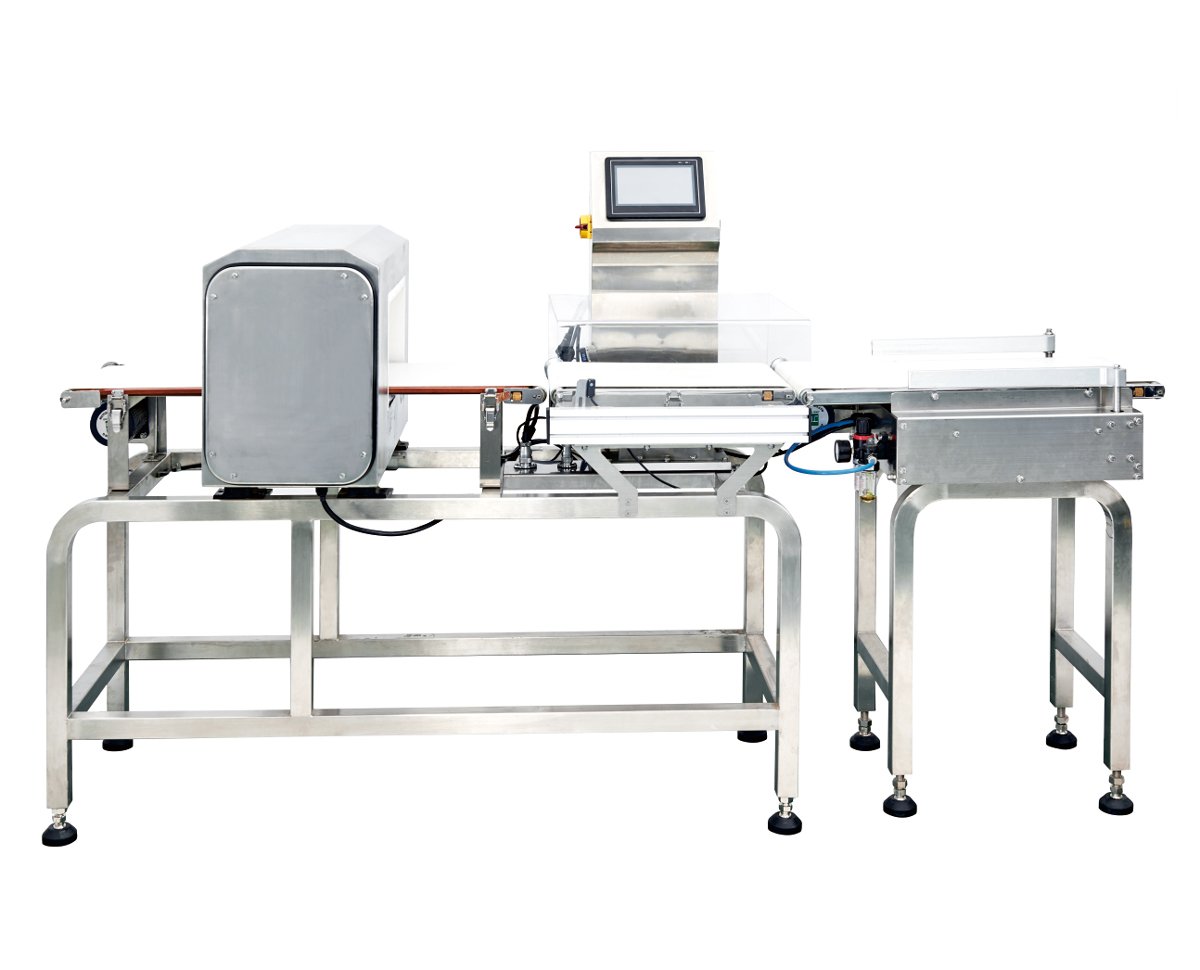 It combines metal detector with check weigher, and detecting the weight and metal at the last step of inside packaging.It increases producing safety and reliability, also saves producing space.
Technical Specification
Model No.
JW-GC212
JW-GC215
JW-GC315
JW-GC320
Identify Code
GC212-1-1
GC215-1-1
GC315-1-1
GC320-1-1
Max package size
Width
300 mm
300 mm
400 mm
400 mm
Height
120
150
150
200
Sensitivity
Fe
0.8mm
1.0mm
1.0mm
1.2mm
SUS
1.5mm
2.0mm
2.0mm
2.5mm
Protection Class
IP54/IP65
Speed(m/min)
32-52 m/min
Powder Requirement
220V/440W/50/60Hz/2A
220V/440W/50/60Hz/2A
220V/660W/50/60Hz/3A
220V/660W/50/60Hz/3A
Packing Dimension
1460(L)X1140(W)X1280(H)
1460(L)X1200(W)X1280(H)
1940(L)X1540(W)X1360(H)
2080(L)X1480(W)X1360(H)
Gross Weight
270kg
290kg
380kg
390kg
Applications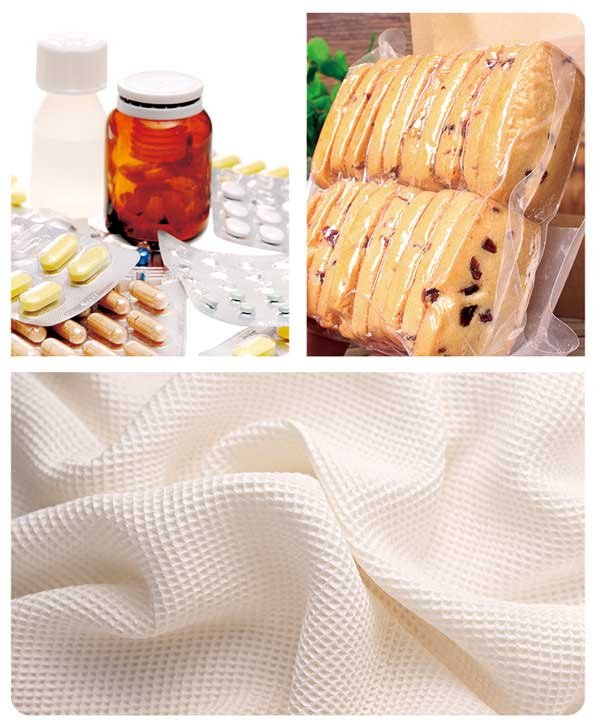 It is widely used for food, pharmaceutical, chemical, textile, clothes, toys, rubber, etc. It is the first choice for HACCP of the food industry and GMP of the pharmaceutical industry.